Katrina Stevens has a valuable take on the differences between the CCSS call of interdisciplinary education and past forms. She's struck upon the term "transdisciplinary" to describe them.
by Katrina Stevens / LessonCast Blog /May 2012
With the adoption of the Common Core State Standards (CCSS), my recent work has focused on literacy across the content areas. As part of this work I've been asked to distinguish between content literacy, interdisciplinary literacy and transdisciplinary, so I thought I'd share the definitions I've been developing.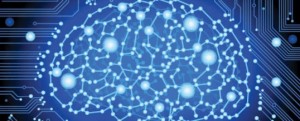 […]
A transdisciplinary approach moves curriculum and instruction beyond content-area literacy and interdisciplinary connections.  In full implementation, a transdisciplinary approach involves the organization of curriculum and instruction around authentic student questions where concepts and skills are developed through real-world context.  Inquiry is at the heart of the transdisciplinary approach as students seek answers to the questions raised by the curriculum and themselves.  Because the CCSS are mastery standards, within a transdisciplinary framework students must meet all content areas standards through the course of each year. Direct instruction still plays an integral role; students should not be expected to acquire skills solely on their own. (Transdisciplinary instruction should not be a reincarnation of the disastrous whole language movement.) Given the current structures of schools, a transdisciplinary approach will likely look different at the elementary, middle and high school levels.
Image Source: article