Frank Catalano's presentation ends with the five higher ed tech trends of the near future, but it begins with the average ninth grade student of today, illustrating her tech use, interest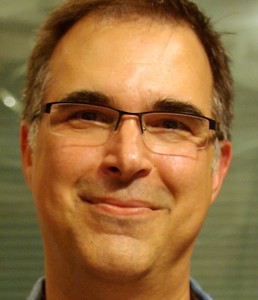 s, and needs. It's a very thoughtful and substantial forecast, grounded in present realities. The five trends are tablets (iPads for now, with alternatives on the horizon at home and others in development abroad), chunks (piecing together ed tech apps, many of them free), games, paradata (that is, learning analytics), and uncollege.
To view the presentation, click here.
Who is Frank Catalano? Per GeekWire: "Frank Catalano is an author, consultant, and veteran analyst of digital education and consumer technologies whose "Practical Nerd" columns appear regularly on GeekWire. He consults via Intrinsic Strategy and tweets @FrankCatalano." Former SVP for Marketing at Pearson. Current Board Member  of the Education Division at Software and Information Industry Association. — Kelly Searsmith