Pearson, Macmillan, and Cengage Learning are referred to widely in education publishing as the Big Three. Their market dominance alone has generated watchdogs and critics. Now Pearson has partnered with Stanford University School of Education to take on the challenge of teacher certification, first in a few states and perhaps, eventually, nationally. The move already has its resistors and critics. For the Standford U. press release, see here. — Kelly Searsmith

Move to Outsource Teacher Licensing Process Draws Protest
by Michael Winerip / New York Times On Education / 6 May 2012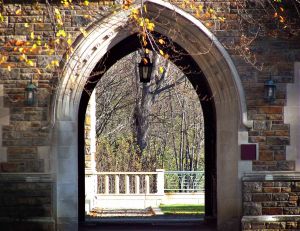 The idea that a handful of college instructors and student teachers in the school of education at the University of Massachusettscould slow the corporatization of public education in America is both quaint and ridiculous.
Sixty-seven of the 68 students studying to be teachers at the middle and high school levels at the Amherst campus are protesting a new national licensure procedure being developed by
Stanford University
with the education company
Pearson
.
The UMass students say that their professors and the classroom teachers who observe them for six months in real school settings can do a better job judging their skills than a corporation that has never seen them.
Image Source: stock.xchng