With TED Ed, "ideas worth spreading" become "lessons worth sharing." Each lesson will be under 10 minutes long and designed to educate and inspire. GeekDad at Wired also has a good piece on Ted Ed, with a video tour. — Kelly Searsmith

by Julia Lawrence / Education News / 26 April 2012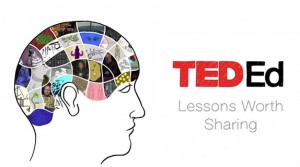 TED, or as Gawker.com calls them, "Nerd Coachella," is introducing a new platform that will allow teachers to take advantage of TED-created video content to put together unique learning opportunities for their students. TED-Ed, launched with the help of $1.25 million donated by Kohl's Department Stores, currently hosts a few dozen videos put together from previously delivered conference talks which will give teachers a chance to experiment with the new tools.
Each video featured on the site is mapped, via tagging, to traditional subjects taught in schools and comes accompanied with supplementary materials that aid a teacher or student in using or understanding the video lesson. Supplementary materials include multiple-choice questions, open-answer questions, and links to more information on the topic.
The videos themselves are only part of the experience. What makes this platform special is the unprecedented opportunities to customize the content via a process called "flipping," which allows teachers to edit or completely alter the supplementary content and pipe the information onto a private webpage whose access permissions could be individually set.
Image Source: TED Ed logo